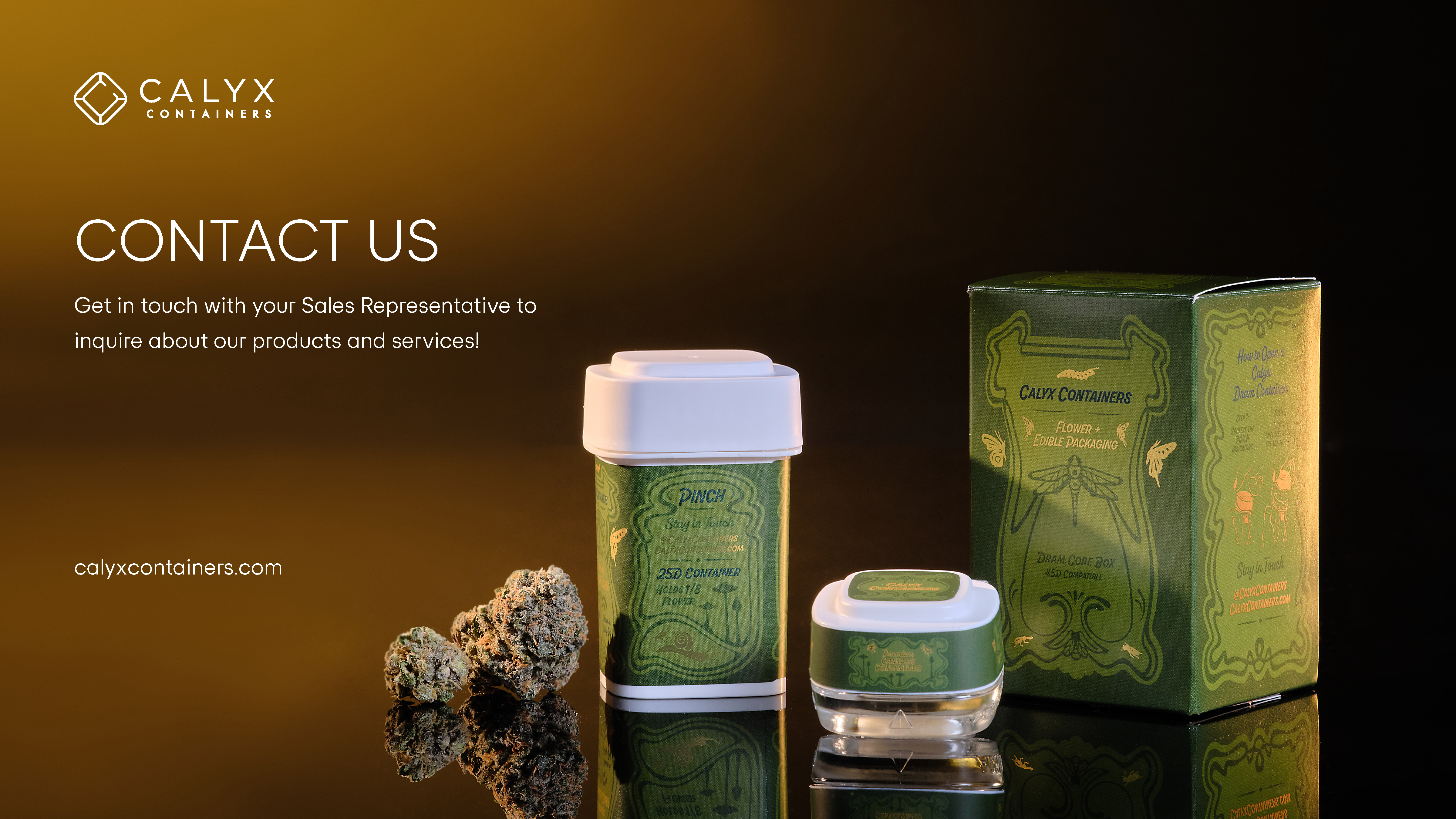 ---
Calyx Marketing Materials
Typography, Photo Editing
OVERVIEW

Calyx Containers is one of the fastest growing companies currently in the cannabis space. With frequent attendance at many of the United States' largest cannabis conferences, the marketing presence within these spaces is virtually boundless. With an emphasis on quality tailored design, the marketing materials seen here were developed to be equally eye-catching and informative.

Collaboration with fellow artists Juliana Giokas and Sam Segalas-Shaw.

---
EVENT MARKETING BANNERS
These 6' banners were designed for display at the numerous events visited by the Calyx Containers team, each tailored to target a specific audience.
---
PRODUCT SELL SHEET

In order to promote Calyx's variety of products and services, our team in collaboration with marketing developed a sales deck to present to clients. The select slides shown below are examples of how visually striking imagery is used to enhance the information presented.
---