---
Bodhi Viet Vegan
Branding, Environmental Graphics
OVERVIEW

Bodhi Viet Vegan is an Austin food truck like no other. Run by 100% volunteer employees, it was started by a group of local nuns dedicated to spreading a message of peace through their all-vegan cuisine. With the entirety of the profits going toward their Buddhist temple, this food truck presents the spirit of wisdom and health through fresh and affordable food.
CHALLENGE
Though Bodhi Viet Vegan has been a staple of the north Austin community for years, its small-scale and entirely voluntary staff has prevented its design from fully capturing the personality of this unique food truck.
APPROACH
A large inspiration for the rebranding of Bodhi was their roots in Buddhist beliefs and Vietnamese culture. The scalloped edges of the logomark callback to Vietnam's heavily French influenced design dating back to the 1600s. The typeface presents a hand-lettered feel that evokes eastern calligraphy, while the paired illustrations represent the friendly and peaceful nature of Buddhist philosophy.
---
---
ENVIRONMENTAL GRAPHICS
Bodhi's rebranded image reflects the calming atmosphere of its Buddhist values while evoking a bright and welcoming personality. With the use of greens and golden yellows found in the stalks of bamboo, the colors bring elements of nature to this urban Austin food truck.
---
DINING SPACE
Bodhi Viet Vegan's newly renovated dining space will feature cedarwood furnishings that call back to the French cafe style while emulating the peaceful atmoshphere of a Buddhist temple. With a gravel lot and bamboo screens and planters, guests will be immersed in tranquility throughout their dining experience.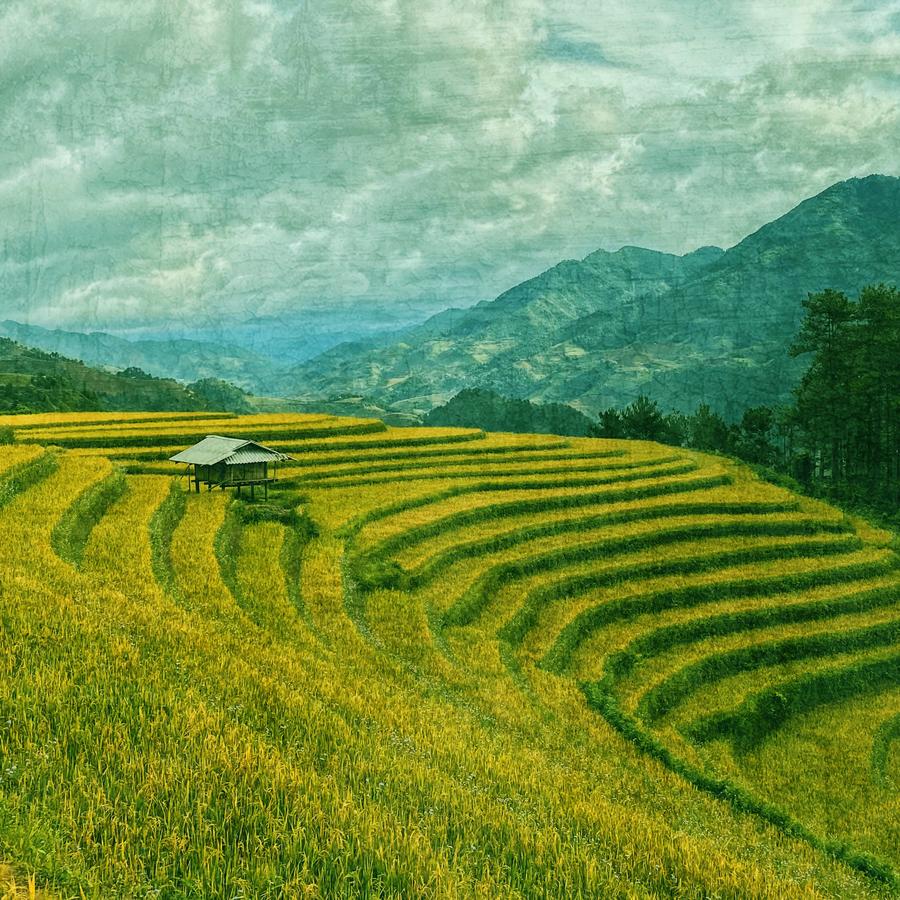 ---
---